Dr. Petra Weschenfelder, M.A.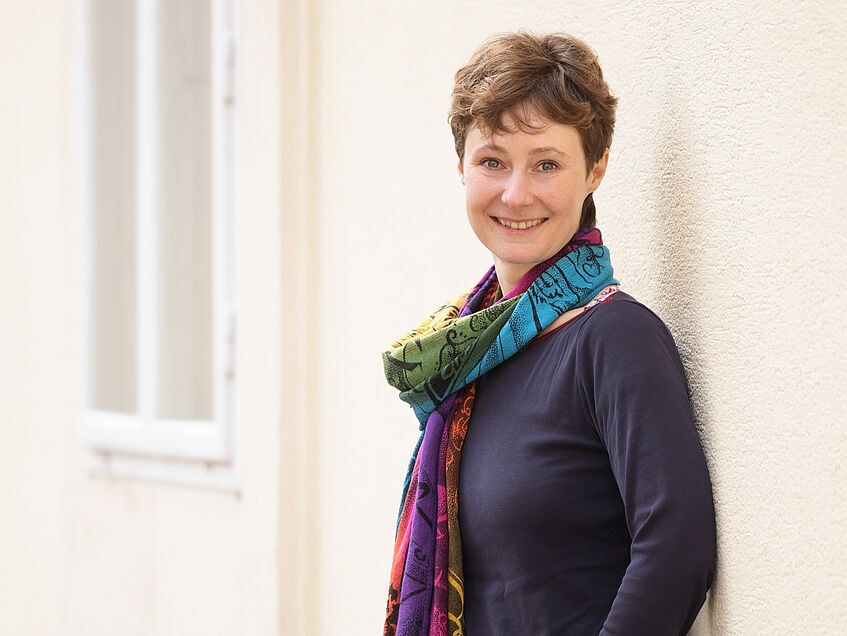 Profile
Petra Weschenfelder is postdoc at the African history and societies section in the African Studies Department. She studied archaeology and cultural anthropology in Berlin. Her MA thesis in Cultural Anthropology based on field research in the southwestern USA concerned cultural revitalisation and language revitalisation of the Comanches. Her PhD thesis in Northeast African Archaeology and Cultural Studies focused on nomad- sedentary interaction in Northeast Africa from nomadic perspectives.
Currently Petra Weschenfelder's research concerning Nubia focusses on the timespan from its early medieval Christian period onwards and includes cultural studies, language, archaeology; with one focus on its international contacts especially to Islamic Egypt. She currently teaches the medieval language Old Nubian, co-edits the publication of the International Nilo-Saharan conference the Institute hosted in 2019 and is member of the editorial board of Dotawo. A Journal of Nubian Studies hosted by the University of California Santa Barbara.
Further research projects that Petra Weschenfelder directed include the ethnohistorical study of historical and (pre)modern mobile groups in Northeast Africa – she is an associated member of the research platform "Mobile Cultures and Societies", – as well as female perspectives in involuntary resettlement situations in the face of a dam construction.
Petra Weschenfelder is concerned with mediating the idea of pre-Islamic cultural heritage among modern Muslim groups – this involves archaeological and cultural anthropological field research and intersects with museum studies, cultural heritage studies and digital humanities. Petra Weschenfelder currently teaches a course on the History and Modern Concerns of Ethnographic Museums from an African Studies perspective in cooperation with the Weltmuseum Wien. This cooperation will continue in a student project, that develops a virtual exhibition for a collection of Sudanese objects.
Publications and Presentations
Memberships and Cooperations